Fanvil X2C IP Phone (Non-PoE)
Fanvil X2C IP Phone (Non-PoE)
The Fanvil X2C IP Phone boasts a high-performance, user-friendly design, which greatly improves business efficiency. The X2C is specifically designed for call center environments where Internet calling is key to business success.
Fanvil X2C Key Features
LCD screen: 128 x 48 dot-matrix
Pedal switch for off-hook/on-hook call control
LED button design
Supports RJ9 and 3.5mm headset port
Supports EHS wireless headphone
Pedal Switch

The off-hook/on-hook pedal switch feature enhances the flexibilty of the X2C and improves the overall ease-of-use for any office worker.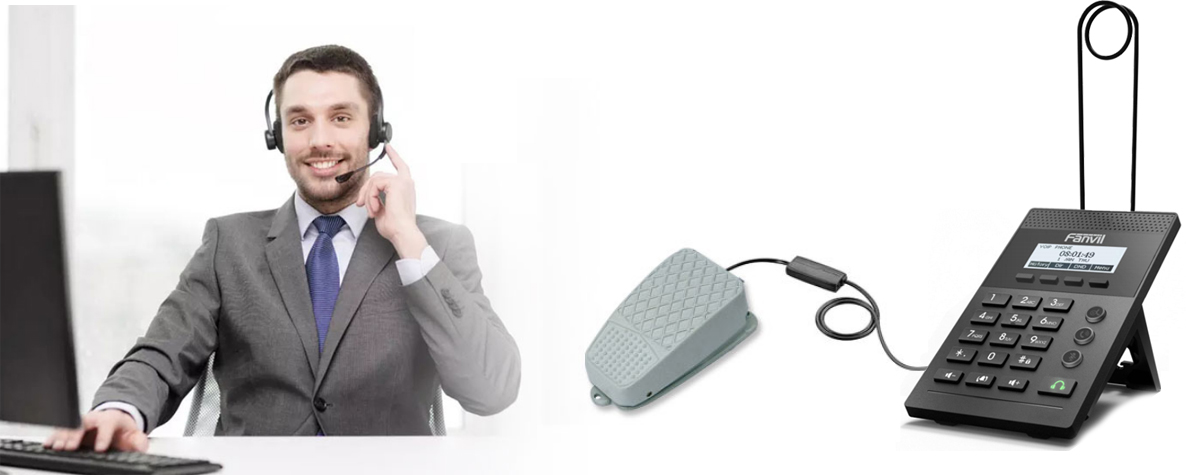 Fully Compatible
The X2C is fully compatible with all major platforms: 3CX, Broadsoft, Elastix, Asterisk, Xorcom, etc.