Fanvil X4
Fanvil X4 Enterprise IP Phone
The Fanvil X4 IP Phone is a high-end enterprise desktop phone with an intelligent DSS key-mapping LCD, which increases the users' productivity at an affordable price.
Fanvil X4 Key Features
DSS key-mapping LCD colour screen – 6 DSS keys
2.8 inch (320 x 240) LCD colour screen
Fast Ethernet with PoE enabled
Elegant design with environmentally friendly packaging
High interoperability – compatible with major platforms: 3CX, Asterisk, Broadsoft, Elastix, Zycoo, etc.
Supports EHS Wireless Headsets
Fanvil's X4 IP phone supports EHS wireless headsets, making a professional enterprise VoIP phone.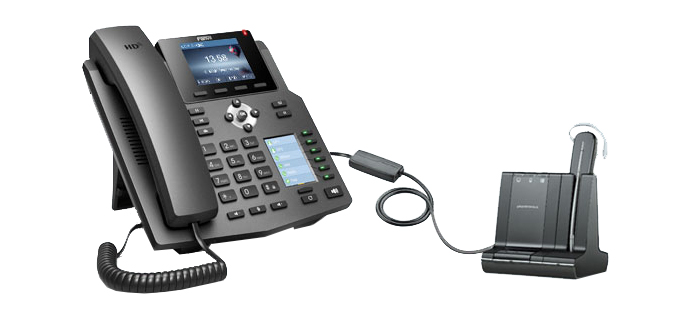 Two LCD Screens
The X4 boasts 2 colour LCD screens, with 6 DSS keys corresponding to the LCD display.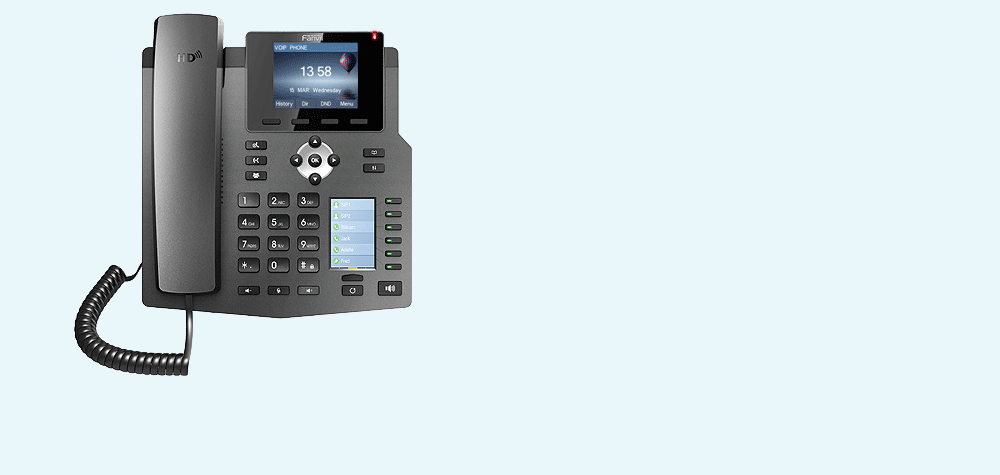 High Functionality
Thanks to its versatility, the X4 fulfils all business needs - improving overall business efficiency.