Mini Converter Analog to SDI
Description
The ideal solution for converting analog component, s-video, NTSC/PAL composite to SDI video. Audio can be embedded from balanced analog or AES/EBU inputs. Now you can convert analog devices such as Betacam SP, VHS, set top boxes, gaming consoles and HDV cameras to incredible quality SD/HD-SDI video.
Connections

Settings Control
Mini Switches or USB software.
Physical Specifications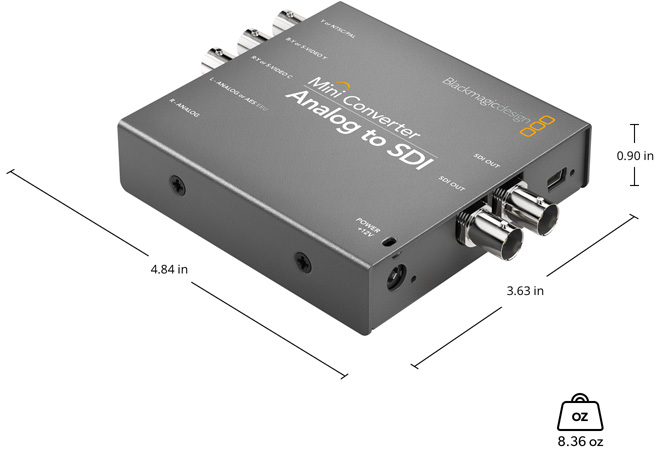 Environmental Specifications
What's Included
Mini Converter Analog to SDI
12V AC adapter with international socket adapters for all countries.